Our cer­ti­fied train­ing cours­es will help you to under­stand bet­ter the fun­da­men­tal knowl­edge of elec­tri­cal insu­la­tion on HV machin­ery. These train­ings are designed to help you to under­stand the risk assess­ment on elec­tri­cal machines using PD tools.
The cours­es are ded­i­cat­ed to max­i­mize the use­ful­ness of your knowl­edge. You have access to our train­ing resources, such as case stud­ies, white papers, pre­sen­ta­tions and tuto­ri­als.
Regard­less of your installed equip­ment, there are dif­fer­ent meth­ods to improve your oper­a­tions.
What­ev­er your indus­try is, if you are involved in some way with elec­tri­cal machin­ery mon­i­tor­ing and main­te­nance, this course is for you.
CERTIFIED
TRAINING
IN
SMALL
WORKING
GROUPS
Our cours­es inte­grate the­o­ry, prac­ti­cal work and case stud­ies in a relaxed atmos­phere, designed to enhance your learn­ing expe­ri­ence. The exam will take place at the end of the train­ing course and suc­cess­ful appli­cants will receive «Lev­el» cer­ti­fi­ca­tion in accor­dance with all elec­tri­cal stan­dards: IEC, IEEE and oth­ers.
All cer­ti­fied spe­cial­ist will receive per­son­al­ized cer­tifi­cate with num­ber and name for their own pro­fes­sion­al use.
The main focus is on the­o­ret­i­cal and prac­ti­cal knowl­edge, con­cern­ing high volt­age equip­ment fault pos­si­bil­i­ties and how to rec­og­nize prob­lems in time to plan the out­age and act before cat­a­stroph­ic fail­ure or dam­age occurs.
You will fin­ish our train­ing course with
a sol­id under­stand­ing of:
Maintenance strategies on
HV

machines
Fundamentals of electrical insulation on
HV

assets
Partial discharge
measurement
PD

recording and
presentation
Insulation assessment using
PD

analysis
We are offer­ing you the oppor­tu­ni­ty to not only learn these top­ics, but to tru­ly under­stand the analy­sis data so that you feel con­fi­dent in the deci­sions you will make.
We can also build spe­cial train­ing to meet spe­cif­ic cus­tomer require­ments. Spe­cif­ic stud­ies and quo­ta­tions can be pro­duced on request.
We are a group of a high lev­el spe­cial­ists with her­itage on diag­nos­tic and exper­tise for elec­tri­cal equip­ment for more than 25 years. Our mem­bers are also par­tic­i­pat­ing in the IEEE com­mit­tee, Swiss Elec­trotech­ni­cal Asso­ci­a­tion and are mem­bers of IEC Work­ing Group and oth­ers.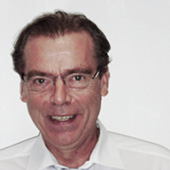 Dr. Bern­hard Fruth has exten­sive expe­ri­ence in the field of High Volt­age Tech­nolo­gies. In 1988 he devel­oped the first com­mer­cial par­tial dis­charge pat­tern recorder. He has since pub­lished more than 60 papers and been a mem­ber of the IEEE and IEC work­ing groups.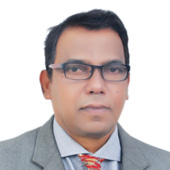 Edwin serves as the Chief Mar­ket­ing Offi­cer for Glob­al Pow­er Test's Busi­ness Devel­op­ment & Strat­e­gy, respon­si­ble for sales, mar­ket­ing and strate­gic plan­ning for the com­pa­ny. In addi­tion, he is respon­si­ble for Inter­na­tion­al cor­po­rate affairs, mar­ket devel­op­ment and tech­nol­o­gy, and busi­ness trans­for­ma­tion and inno­va­tion.
He has served the com­pa­ny in a num­ber of exec­u­tive assign­ments and inter­na­tion­al loca­tions, ABB (Malaysia & New Zealand), BAC (US) & TEMCO(Middle East). He had been head of South East Asia Oper­a­tions and led Busi­ness Devel­op­ment for Asia Pacif­ic and Mid­dle East Region. He has more than 30 years of expe­ri­ence in sales and oper­a­tions in the Rotat­ing Assets & Machin­ery for the Pow­er Infra­struc­ture indus­try – focused on oil, gas, pulp & paper, steel, cement, chem­i­cals, min­ing, indus­tri­al, and infra­struc­ture. Mr. Edwin, grad­u­at­ed in Elec­tri­cal Engi­neer­ing, BE & holds a MSc in Elec­tri­cal Engi­neer­ing. He is a mem­ber of the Insti­tu­tion of Engi­neer­ing and Tech­nol­o­gy, UK.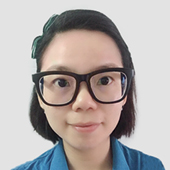 Lisa has over 17 years in suc­cess­ful­ly man­ag­ing and exe­cut­ing the task lists giv­en by most demand­ing busi­ness exec­u­tives from top-lev­el man­agers to C‑Suite and busi­ness own­ers. She is well-versed in human resource man­age­ment, nego­ti­a­tions, plan­ning and devel­op­ment, oper­a­tions and logis­tics coor­di­na­tion and sched­ul­ing.
Today, we have devel­oped a net­work of high­ly qual­i­fied and ded­i­cat­ed part­ners able to pro­vide you the ser­vice with qual­i­ty you are expect­ing.
We con­tin­u­ous­ly look at bet­ter serv­ing of our cus­tomers world­wide, so if you would like to dis­cuss your sup­port require­ments or to find out more about our pro­posed ser­vices, please con­tact us: info@atra-association.org
ATRA – ASSOCIATION FOR TECHNICAL RISK ASSESSMENT